Healeys Printed Book Wins Top Award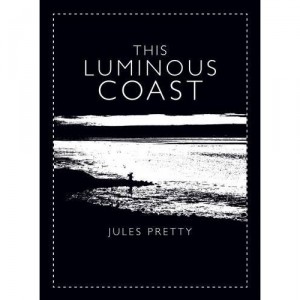 Another Healeys produced book has won an award. This Luminous Coast, published by Full Circle Editions, has taken the top step at the New Angle Prize for East Anglian Literature award.
The Cookhouse Restaurant just outside Ipswich, with its stunning views over the River Orwell, was the appropriate setting for this year's awards in the prestigious competition to find the best of East Anglian inspired literature.
The author of the winning book, Jules Pretty, received a £2,000 prize. On behalf of the panel of judges, author Esther Freud explained their choice referring to 'the exquisitely written examination of the changing landscape of four hundred miles of East Anglian coastline. It gives you stories as vivid as any novel, and ruminations as thought provoking as philosophy'.
Kelly Harris, Healeys' sales and marketing director reflected "We are delighted to demonstrate yet again our capabilities in this sector.  It was fantastic to hear the judge's comment that the production quality of the book added directly to the pleasure of reading it and helped towards it being awarded the prize."
For more information from the publisher please see: http://www.fullcircle-editions.co.uk/this-luminous-coast.aspx?sec=books
To see a sample of the book, other examples of case bound work or chat about your next project then please contact us [email protected]