DM, Technology and Tom Hanks – whats the connection?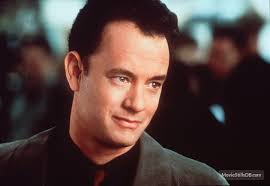 DM and why technology won't be killing it off any time soon
As technology progresses on a seemingly weekly basis, it's easy to think that more traditional methods of communication have been lost amongst the wealth of tools available. With the number of marketing apps, tools, and gadgets at our fingertips, it would be easy to think direct mail is dead.
However, according to a recent survey:
48% of the UK population has responded to direct mail over the past year.
62% of people like to receive offers via mail.
56% of people welcome mail that provides useful information.
It is now recognised that the ROI of direct mail has increased year-on-year for the last decade.
Tom Hanks, Meg Ryan and Direct Mail – whats the connection? 
If your computer announced 'You've got mail' every time you get an email, it wouldn't take too long for it to be thrown out of a window to join the others from homes and businesses everywhere.
Consumers and professionals everywhere are suffering from inbox overload, and with 300 billion messages sent each day, that's hardly surprising. So in a time where every business everywhere is sending email after email, it can make a nice change for a direct mail piece to land on the doormat, particularly if its a little different.
In fact, some may call it a novelty to receive an interesting piece of direct mail and thereby instantly stand out from the hundreds of emails. The fact that quality digital printing costs have fallen drastically and personalisation software has improved beyond recognition, means you can send out something a little different from your competitors without breaking the marketing budget.
In April 2012 the Direct Marketing Association found that the response rate for direct mail to an existing customer averages 3.4%, compared to 0.12% for email.
Make DM More Effective
Printed DM is a great way to drive digital interaction, indeed this interaction is driving innovation into mailing pieces.  Cross media technology creates artwork for printed mailing pieces and personalised landing pages at the same time realising true interaction between media.
Mailing pieces printed with personalised landing pages accessed via PURLS or QR codes quickly give the target access to the product or offer and at the same time delivers the marketeer a wealth of information and metrics.
By making mailing pieces 'dimensional' rather than flat paper in envelopes response rates can be further increased:
20x more penetrating than flat direct mail.
Up to 75% higher response rates.
Generates more positive opinions among recipients.
Using Healeys
Significant investments in digital printing and cross media software allows Healeys to offer marketeers a single source solution for cross-media DM campaigns.
Every month hundreds of thousands of high-quality, personalised pieces are sent out for organisations all over the UK.  To see some examples and to discuss how a cross-media marketing campaign can be used for you then please contact [email protected]