Go for gold… and silver in your marketing campaigns this year!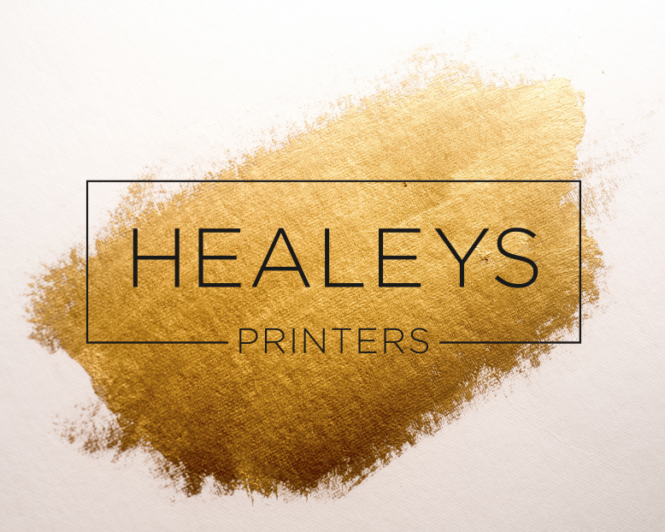 You don't have to be in the National bobsleigh team to get your hands on gold or silver this February! Here at Healeys, we now have metallic gold and silver digital ink available, as well as our two neons and white using our Ricoh printer. Digital printing means that your materials are produced quicker and more cost-effectively, whilst always retaining the upmost quality!
This is absolutely perfect for short run print jobs such as business cards, covers and brochures – a sure-fire way to get your print materials to stand out in a crowd!
But what if you applied it to your next big marketing campaign?
Virtual marketing professor, Mark Ritson says: "Too often marketers come to the table with their mind already made up about which tactics they want to employ and which will not get a look-in. More often than not it is direct marketing that loses out these days. It has none of the digital shininess of TikTok or Instagram [and] it lacks the theatre of TV.  
Which is a shame because when direct marketing is done well it remains as one of the great connections between companies and customers. It can be rubbish and wasteful – of course. But when it is welcomed, targeted, useful and engaging it represents one of the great communication forms."
And what better way to engage your audience than the regal look and feel of gold and silver ink! When a study† considered the tactility of mail, it was effects like textured paper and foil blocking that proved most effective at making emotional connections. Nearly 2 out of 5 (38%) claimed the physical properties of mail influence how they feel about the sender. Participants in the study were much more emotional and less functional, with high-end mail pieces contributing to longer dwell times. Comments ranged from "the information felt expensive" to "I'd feel bad about throwing this in the bin."
When Olga Munroe of The Retail Institute spoke about achieving 'premiumisation', she reflected on the importance of high-quality materials. She said people can really tell quality and suggested that if you're using eye-catching effects like gold then consumers do react to it in a sensorial way. In psychological experiments, people value something they can see and touch 24%† higher than something they can only see.
"A piece of mail will be physically picked up, noticed and remain in a home… giving your brand a presence in the place most precious to your customers." – Nicky Bullard, CCO of McCann/MRM.
As Nicky points out, it is about creating a beautiful piece of print that your customers will want to keep. In fact, 45% of mail stays in the home for over 4 weeks*, not only will this keep your brand front of mind for that customer, but furthermore 15% of mail is shared with another person* – only increasing your reach and campaign impact.
Last year, Ludovic Martin ruffled a few feathers in the digital marketing world with his simulator that concluded that the return on ad spend (ROAS) of print was 3-10 times higher than that of Google Ads, Facebook or email marketing. A recent survey1 of 1200 marketing specialists across Europe and the US revealed that almost a quarter would turn to print as a communication channel for its high coverage and ability to reach target groups. In a digital world, print is disruptive.
Whether your business is hospitality, FMCG, fine art or property, who wouldn't benefit from a gilded marketing campaign? Our high-end digital print technology enables you to unlock the full potential of CMYK+; see more here. Or to view an array of our beautiful print, visit and follow our Instagram page here.
If you're interested in taking your next print campaign to Olympic levels, then get in touch with our sales team and see what silver or gold might do for your client engagement.
*MarketReach: 'PHYSICALLY IRRESISTIBLE'
† Royal Mail MarketReach Private Life of Mail
1 Sappi/Kantar: A Glimpse into the Future of Marketing