Science based targets… We are the first!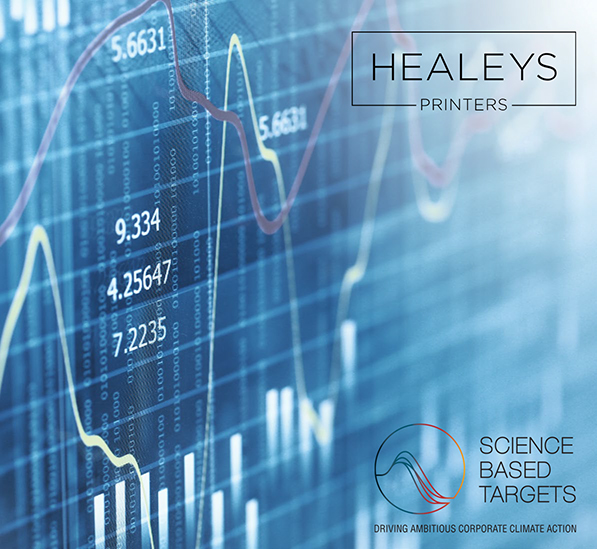 We at Healeys Print Group have become the first SME Printer in the UK to have had their Science Based Target approved.
Working with CarbonCo's – Greg Selfe we have established a 2020 carbon baseline and have targeted a 42% reduction in carbon output by 2030 to support the goals of the Paris Agreement.
What are science based targets? – These are targets adopted by companies to reduce greenhouse gas (GHG) emissions and are considered "science-based" if they are in line with the level of decarbonization required to keep global temperature increase below 2 degrees Celsius compared to pre-industrial temperatures, as described in the Fifth Assessment Report of the Intergovernmental Panel on Climate Change (IPCC AR5).
Why now? – Taking action now gives us the smoothest transition into a low carbon economy with the least disruption to our business, delaying these actions would inevitably lead to greater disruption as we will ultimately be required to make these cuts to our emissions regardless.
HPG Managing Director – Philip Dodd said "After nearly a decade as a Carbon Balanced Printer with the World Land Trust we wanted to take the next step to improve our environmental credentials and we are delighted to have had our target approved. My thanks to CarbonCo for all their assistance with this work."
To find out more information or to have any questions answered, click here.